Applied Psychology MSc
1 opinión
They give you many practical exercises involving the use of materials. My course tutor was excellent! He was very patient and passionate for the subject.
Master
En London (England)
Descripción
Tipología

Master

Lugar

London (England)
Duración

1

Inicio

Octubre
Descripción

Emagister adds to its catalog the Applied Psychology MSc from Middlesex University. If you are interested on working in this area, this is one of the best options to continue your Psychology carrer.

In recent years, there has been a surge of interest in applied psychology. This field studies how people approach and react to various situations in life, from visual perception to complex social interactions. Just some of the many areas that have been positively affected by the application of psychological research include business, education, mental health and sport. Completion of this course will prepare students to work as registered psychologists in a chosen professional field.

Designed with an emphasis on qualitative and quantitative research, this course equips you with a sound understanding of the theoretical and practical issues in applied psychology. Based at our Hendon Campus in London, you will benefit from the experience of our dedicated and enthusiastic staff.

If you want to enjoy all the benefits of the course, contact with us through our website so we can provide you with the most relevant information.

Opiniones
Former Student
Lo mejor:
They give you many practical exercises involving the use of materials. My course tutor was excellent! He was very patient and passionate for the subject.
Curso realizado:
Diciembre 2016
¿Recomendarías este centro?:
sí
Materias
Applied Psychology

Psychometrics

Psychology

Credit

IT

Approach

Appreciation

Psychotherapy

Neuropsychology

Skills and Training

Counselling

Developmental psychology

Psychological

Historical Research

Data Analysis

theoretical

textual analysis

conceptual research

archival research

Applied Psychology

archival research
Temario
Course content
What you will study on the MSc Applied Psychology?
This programme is ideally suited to those who may intend to practise outside the UK or who may extend their research interests to doctoral level or work in local and central government agencies across Europe and other continents.
In addition, there are also opportunities for the students to pursue a placement with an organisation of their choice via the excellent facilities offered by the placement office.
The programme focuses on:
Theoretical and practical issues in areas of Applied Psychology such as Health, Neuropsychology, Counselling and Business
Models of behaviour, relevant to areas of Applied Psychology
Cultural and organisational elements of work, health and safety at work, employee assistance and counselling and employee relations and motivation
Counselling and Psychotherapy are introduced in relation to medical models of understanding health and illness
Research issues focusing on both quantitative and qualitative methods.
Subject to validation
Modules


Applied Neuropsychology in Education (15 Credits) - Compulsory
The aim of this module is to provide postgraduate students with the opportunity for academic training in up to date research and advances in educational and clinical settings in Applied Psychology, as relevant to the course syllabus.
Counselling and Psychotherapy in Applied Psychology (30 Credits) - Compulsory
The aim of this module is to provide students with an introduction to the main schools of psychological therapy, their theoretical origins and how the theory is applied in practice. The module will also introduce students to the basic principles of communication skills that form the foundation of all counselling and therapy. Finally, the module will familiarise students with the role of counselling and therapy within all areas of applied psychology.
Research Methods in Applied Psychology (30 Credits) - Compulsory
The aim of this module is to provide postgraduate students with research skills and expertise from theory to implementation required by areas in Applied Psychology. The module is designed to fulfil training requirements identified in the National Occupational Standards for Applied Psychologists Key roles 2 3 by offering a comprehensive in-depth and systematic account of a range of skills in quantitative and qualitative research strategies, and the use of SPSS software in statistical analysis as applicable to the course syllabus. A variety of teaching methods and assessment will be employed with the aim of inspiring and challenging each student, whilst promoting independent learning and a critical appreciation of the research process. Students will engage in laboratory classes, workshops, lectures/seminars, tutorials, group work, and practical sessions on SPSS and qualitative data analysis. Ultimately the aim is to train students to develop, implement and maintain personal and professional standards and ethical research practice in Applied Psychology.
Research: Practice and Reporting (60 Credits) - Compulsory
To provide students with an opportunity for an in-depth, advanced study in a specific area of applied psychology, pertinent to the degree for which they are registered, guided by, but largely independent of, tutor support. To enable students to apply appropriate principles of empirical research to an issue of their choice within the subject area of their degree registration. To enable students to present their research study in the form of a written thesis, using appropriate styles and conventions.
Research & Issues in Applied Psychology (30 Credits) - Compulsory
The aim of the module is to provide an intellectual setting within which students can both develop a fuller appreciation of substantive areas of applied psychology and improve their practical and analytical skills. The main aim is to direct students to develop an appreciation of the controversies and issues related to traditional and contemporary research, ethical issues, and up-to-date knowledge in the domain of applied psychology such as neuropsychology, infertility, sports and exercise and literacy acquisition.
Applied Psychometrics (15 Credits) - Compulsory
This module introduces students to the use of psychometrics applied psychology, specifically the use of psychometrics in career counselling. Student will produce a professional report to a client from a psychometric consultant. Throughout this process the student will play the dual role of consultant and client and examine the application of their personality and emotional intelligence to their career ambitions.
You can find more information about this course in the programme specification. Module and programme information is indicative and may be subject to change.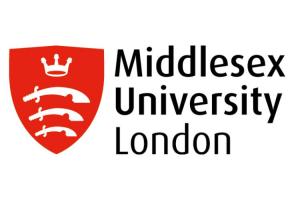 ¿Necesitas un coach de formación?
Te ayudará a comparar y elegir el mejor curso para ti, y podrás financiar tu matrícula en cómodos plazos.
900 64 94 94
Llamada gratuita. Lunes a viernes de 9h a 20h.